Skin Cancer Treatment
Skincare MT offers advanced diagnostic and treatment tools that are tailored to your unique needs.
Why Choose Mohs?
---
Mohs surgery is used to treat the most common skin cancers, basal cell carcinoma and squamous cell carcinoma, as well as some kinds of melanoma and other more unusual skin cancers. Mohs surgery is especially useful for skin cancers that have a high risk of recurrence and are located in areas where you want to preserve as much healthy tissue as possible, such as around the eyes, ears, nose, mouth, hands, feet, and genitals.
Why it's so successful.
---
Mohs micrographic surgery (MMS) involves removing skin cancer layer-by-layer and examining the tissue under a microscope until healthy, cancer-free tissue around the tumor is reached (called clear margins). Because the Mohs College surgeon is specially trained as a cancer surgeon, pathologist, and reconstructive surgeon, Mohs surgery has the highest success rate of all treatments for skin cancer – up to 99%.
The Mohs Process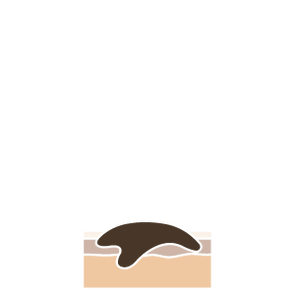 Step 1
Skin cancer may extend beyond the visible portion of the tumor. If the roots are not removed, the cancer will recur.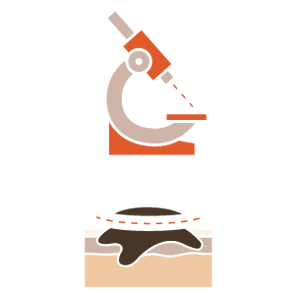 Step 2
The visible portion of the tumor is surgically removed.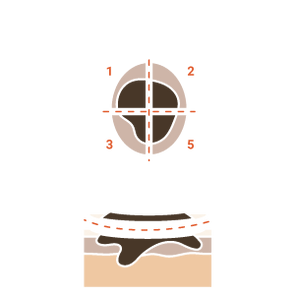 Step 3
A layer of skin is removed and divided into sections, which are then color coded. A map of the surgical site is drawn.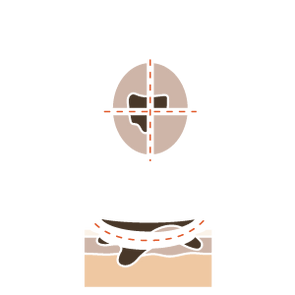 Step 4
The undersurface and edges of each section are microscopically examined for evidence of remaining cancer.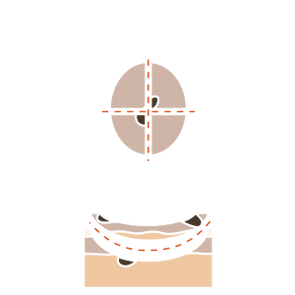 Step 5
If cancer cells are found, the location is marked on the map, and another layer is removed where the cancer cells remain.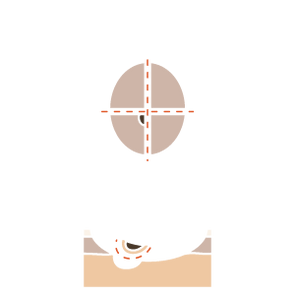 Step 6
The removal process stops when there is no evidence of cancer remaining in the surgical site.
Dr. Aaron Bruce
---
Board Certified by the American Osteopathic Board of Dermatology
Fellowship Trained Mohs and Reconstructive Surgeon
Specialties
Skin Cancer  |  Mohs Surgery and Reconstruction  |  General Dermatology
CALL: 406.587.4432
Dr. Molly Buckland
---
Double-Board Certified Dermatologist and Mohs micrographic surgeon
Fellowship-trained Mohs micrographic skin cancer surgeon
Specialties
Skin Cancer Identification
Mohs Surgery and Reconstruction
Book an appointment
Dr. Bruce
Our in-house Mohs specialist.
Dr. Buckland
Board-certified and fellowship-trained Mohs micrographic surgeon.